Saturday, September 23rd, 11am – 4pm
Hereford Town Hall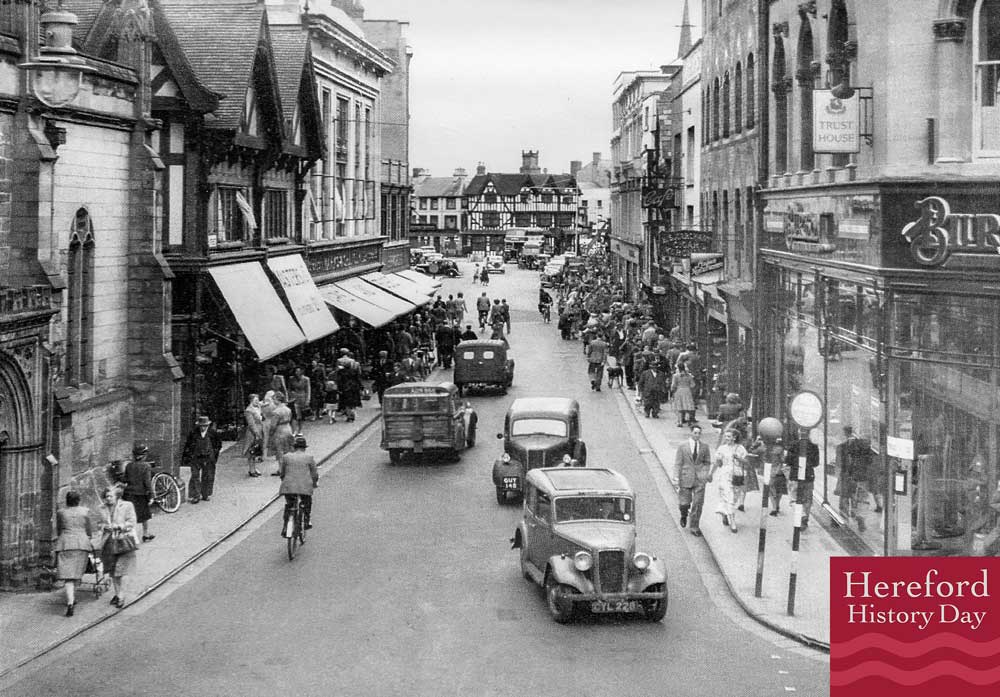 We are thrilled to announce we will be hosting our very first Hereford History Day in September 2023.
We have a full programme for the day, including guest speaker Nick Barrett, researcher and presenter from BBC's Who Do You Think You Are programme. Alongside this we have a 'local history supermarket', a history slam, Hereford's secret museum, young historian award ceremony, walks organised by the city guides, a peek into the Mayor's Parlour, and a civic procession through the town to mark the opening of the event. Local history books available to buy on the day and homemade cakes and teas and coffees available throughout the event.
Download the Hereford History Day Leaflet
---
Programme for the day:
10.30 – 11. 00 Civic procession
Follow Hereford Mayor Jaqueline Carwardine's ceremonial tour through High Town before she formally opens Hereford History Day
12.00 – 1.00 BBC presenter Nick Barratt
Family history and the media: behind the scenes of Who Do You Think You Are? with guest speaker Nick Barratt from the BBC.
Sponsor: Herefordshire Family History Society
2.00- 2.15 Young Historians*
We announce Hereford's first Young Historians, winners of the Betty Webb Award, for a fascinating family story.
Exhibition of children's wonderful family histories.
Sponsor: Betty Webb's family.
2.30 – 3.00 Elizabethan History SLAM!
Who's Wye Is It?
A Boatman, Miller and Fisherman petition Elizabeth I for the River Wye rights. You decide the winner!
Sponsor: Bartonsham History Group
11.00 – 4.00 History Supermarket
Start your Christmas shopping at our History Supermarket.
---
* The Young Historian award is in honour of long-standing Herefordshire Lore committee member Betty Webb. She first arrived in the county as an evacuee during the war as a teenager and never left. A true friend, mother and stalwart.
The event is made possible thanks to funding awarded to Herefordshire Lore from Hereford City Council.
Herefordshire Lore Chair Julie Orton Davies said:
"We are very excited to be planning this event and thank all members of the Council for making this possible. We hope this shows confidence and trust in our skills as a group to record and archive local history. We are very much looking forward to the day and look forward seeing old and new faces on September 23rd."
Members of the City Council said, "We recognise the contribution the organisation makes towards the city, and it was agreed that Herefordshire Lore be awarded a grant to support Hereford Local History Day. Not only has Herefordshire Lore provided a lifeline for the preservation of local history which might otherwise be lost, but also the opportunity to celebrate and appreciate our substantial and unique history; one which the city will surely welcome."
Herefordshire Lore committee are excited to be delivering this event for the city: "On behalf of us all I would like to thank members of the City Council for the funding."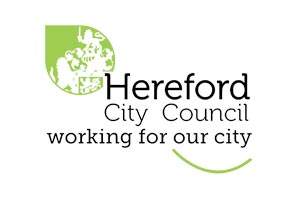 Downloads:
Hereford History Day Press Release
Hereford History Day Logo JPG for PRINT