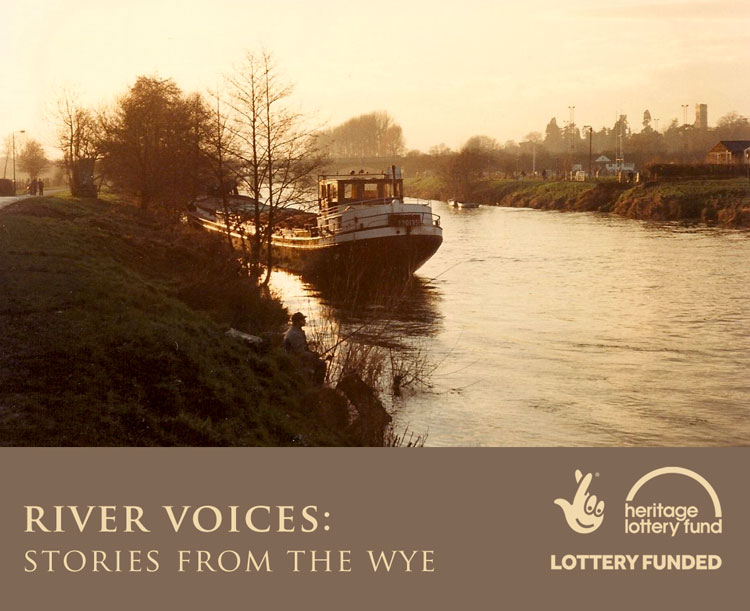 Herefordshire Lore has received a funding boost for a new project about the River Wye
The Heritage Lottery Fund (HLF) has given £27,600 to the 'River Voices: Stories from the Wye' project which focuses on stories in, on, and beside the Wye – from bathers, ghillies, walkers, fishermen, canoeists and others.
The project offers an opportunity for people of all generations to discover and explore the living history of this stretch of water that slices through the county, and learn new skills too.
The production of a book, website, three newsletters, school learning package, and oral history training in addition to reminiscence workshops and an exhibition, will ensure a wide-ranging audience for this human history of the River Wye in Herefordshire.
Herefordshire Lore has been collecting, publishing and archiving people's memories since 1989. Its archive of work, represented by hundreds of hours of voice recordings and pages of written transcriptions, largely undertaken by volunteers, is unsurpassed.
Herefordshire Lore's chairman, Mark Hubbard, said: "We are delighted to be awarded this funding from the HLF, thanks to National Lottery players.
"Herefordshire Lore has years of experience in recording the county's history, and has built up a huge and valuable archive that will be a huge resource for future generations.
"I am excited to see what stories we uncover in River Voices. I would encourage anyone interested in volunteering for the project, even just a small part, to get in touch with the project manager."
Vanessa Harbar, Head of HLF West Midlands, added: "Thanks to money raised by National Lottery players, this project will capture local memories, building up a picture of the county's relationship with the river throughout the decades."
If you are interested in getting involved, have a story to tell, or would like to learn more about the reminiscence and oral history sessions, contact project manager Marsha O'Mahony:
riverwyevoices@gmail.com
07989733870